Al-Sharif Arabians
~ Horses we've SOLD
Macs Valentine
1982 Grey Arabian Mare
(Mr Mac [The Real McCoy] x Bene-Jakan [Bayjamal])

Val is a classically beautiful grey Arabian mare of predominantly old Crabbet bloodlines. She is 15hh and broke to ride. However, her real value as a broodmare because of her excellent bloodlines. Her sire is Mr Mac, a beautiful bay stallion who had an exciting show career in the 1970's. His sire is the gorgeous grey stallion, The Real McCoy, who is from some of the best American foundation stock.

Val had a beautiful colt by our stallion Midnight Enchantr in May 2004.

--- SOLD ---
Congratulations to JJ & Cindy. Best of luck with Val and her colt!

Scroll down to read an update from Val's new owner.
Val pictured in 2004 with her colt by Midnight Enchantr.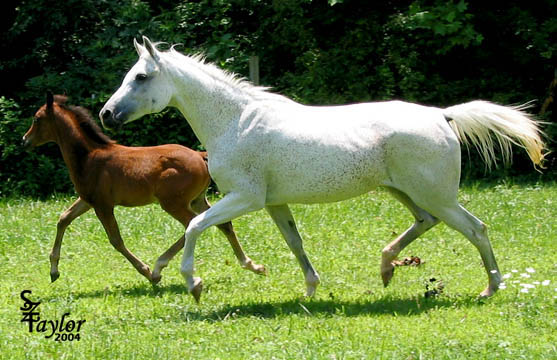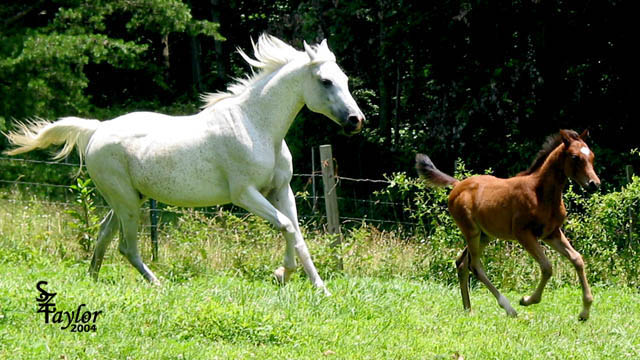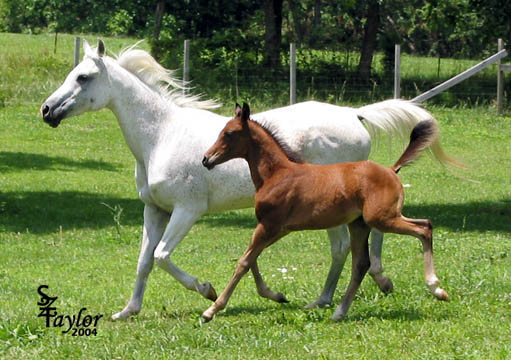 Val pictured in May 2003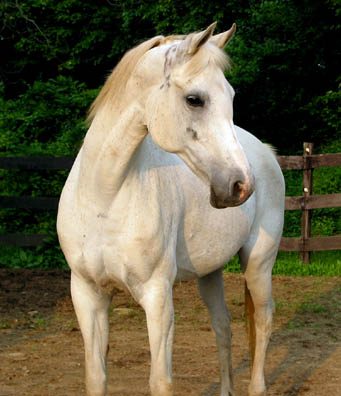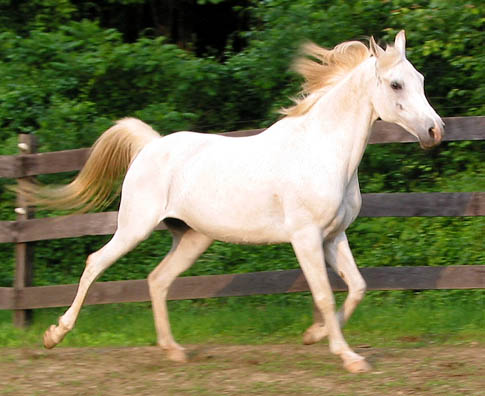 Here is an update from Val's new owner, Cindy:
"I got on Val twice and rode her just for 5 mins to see how she would do. She was great. We just walked for a couple of mins and the baby horse ran all over the place around us. I even let my 6 year old son ride her and they did great. She is very easy to ride and great for my son. He had a blast."
We're pleased that Val has settled into her new home so well! We wish them many happy years together!