Pixi has exceptional Crabbet and Egyptian bloodlines! She is by our black stallion, Midnight Enchantr who is an Egyptian/Crabbet cross. He was recently named East Coast Champion Stallion. His sire, Shah of Gizeh, was undefeated in "Most Classic Arabian" for three consecutive years, winner at Liberty, and Class A halter champion. Shah of Gizeh is by Shah Nishan who was East Coast Champion Stallion, U.S. National Top Five Futurity Stallion, and Canadian National Champion Stallion.

Pixi's dam, Miss Fancy Fix, is a 70% Crabbet-bred mare. Miss Fancy Fix is by the beautiful Crabbet-bred mare, Melazona, whose sire, Comar Raffdazon (Ferzon x Raffda) was Canadian Top Ten Halter Stallion, many times Champion and Most Classic, Pleasure Driving Champion and sire of Champions, Regional Champions, and Legion of Merit Award Champions. Miss Fancy Fix's sire, The Fixer, is a *Serafix son, who was one of the most influential Crabbet stallions of all times.

See her extended pedigree.

~~ SOLD ~~
Pictured below at 2 years old.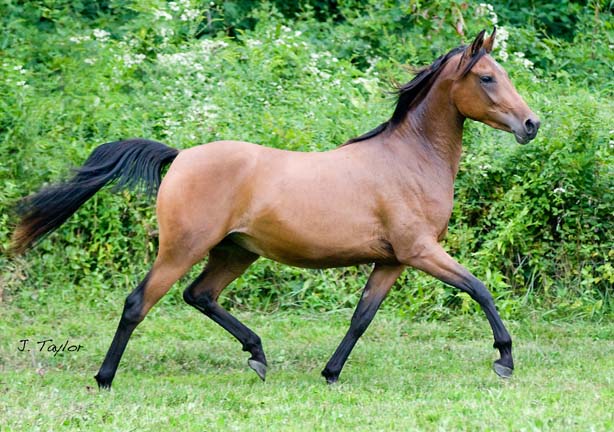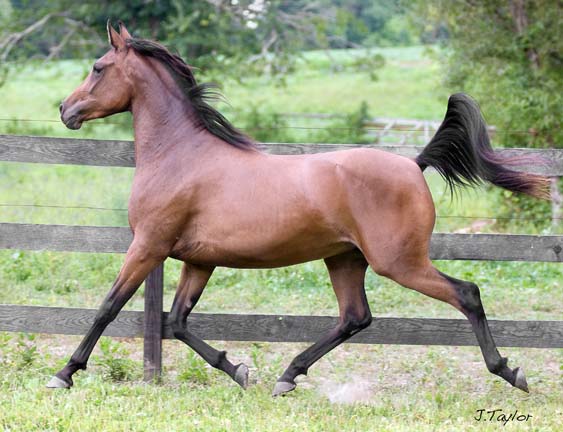 Pictured below at 1 year old.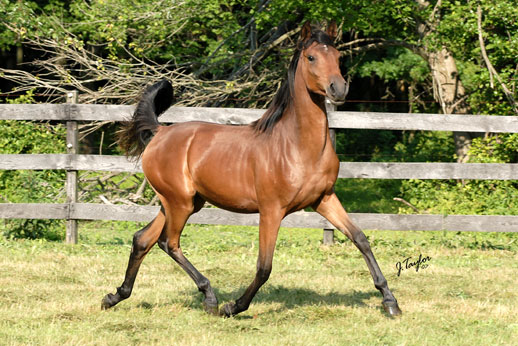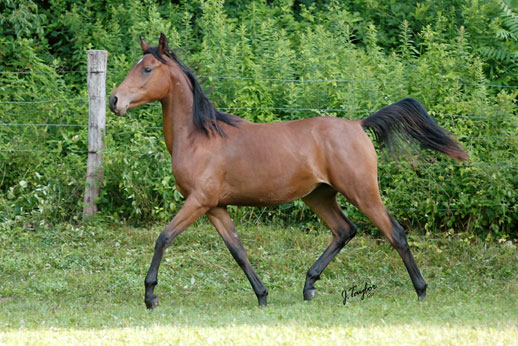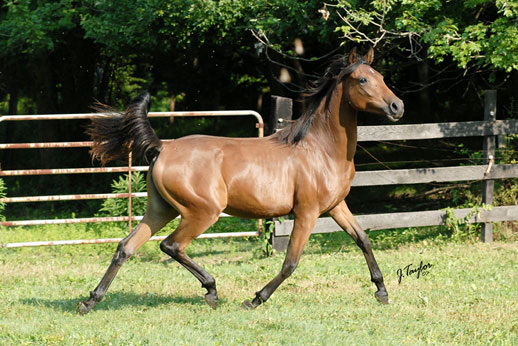 Pictured below at 4 months old.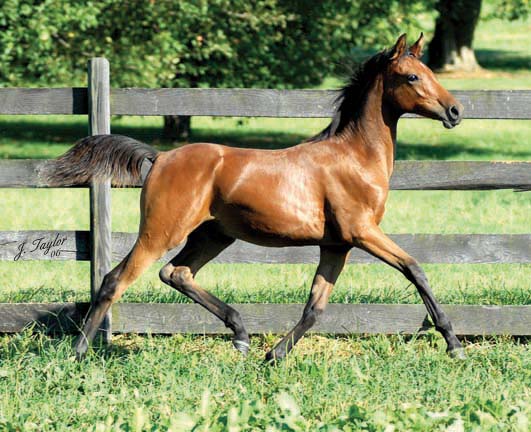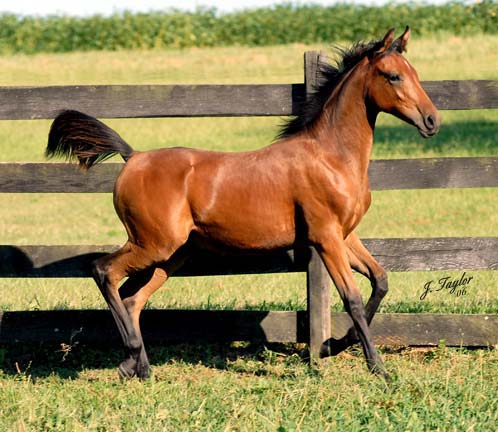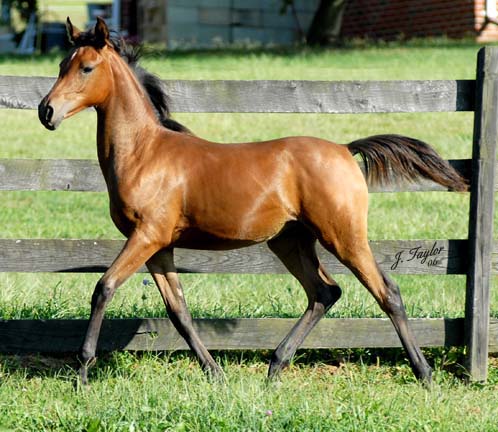 Pictured below at 1 month old.