Al-Sharif Arabians

~ Horses we've SOLD


Nova Dair

2000 Black Arabian Gelding

(Aladdair [*Aladdinn] x Tiana MCF)




Nova is super refined. He has the prettiest, smallest head I've ever seen with very large, wide-set eyes. He is very upright, has high tail carriage, curls his neck beautifully, and has lots of trot!

His sire is Aladdair, a 1994 black stallion by *Aladdinn (U.S. National Champion Stallion), and out of Aires Bey, daughter of Talismans Zhivago (Talisman Bey x Bey Shahnell). Pictures of several of his ancestors are shown on his pedigree page.

~ SOLD ~
Pictured below at his first dressage show with Lindsey.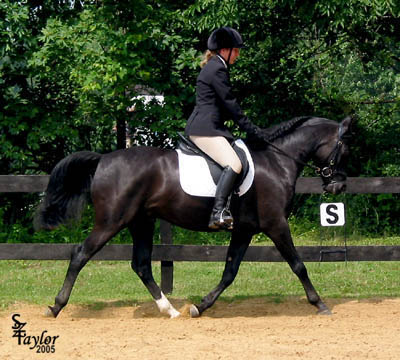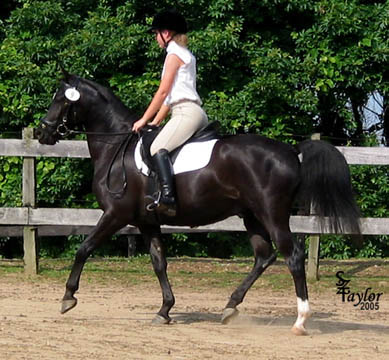 "Just got back from our second show. Nova did really well and we placed 2nd in both classes. We got a score of 55.2% in Intro B. I wasn't as happy about that test, I just didn't feel like we did that well, and we dropped about three points from our last show. But he picked up during his second test and we got a 58.6% in Training Level, 4 points up from last time. I was really happy with that one. He's still not nailing his right lead canter, but now he does flying lead changes on the circles. Our next show won't be until July 16th, I think. I'll let you know more when I find out where/when it is.

-Lindsey"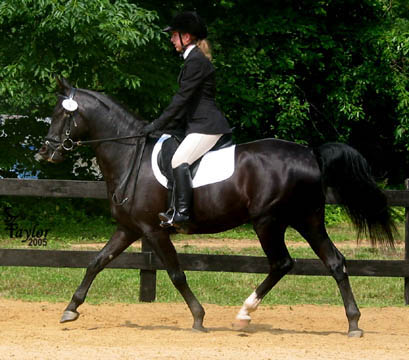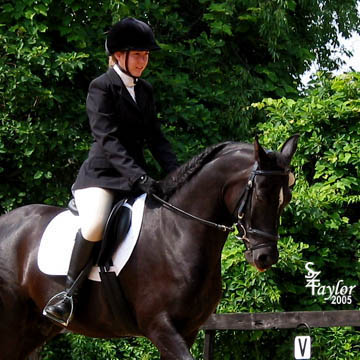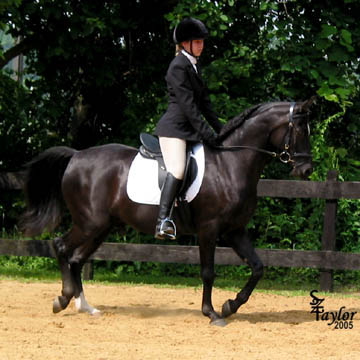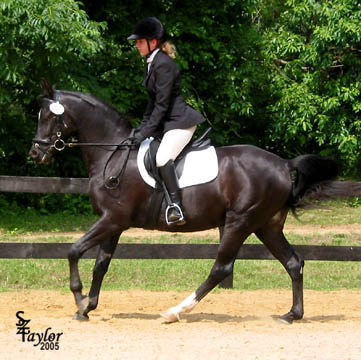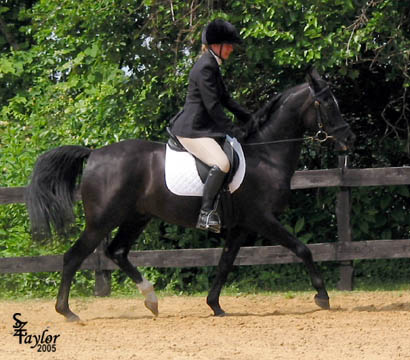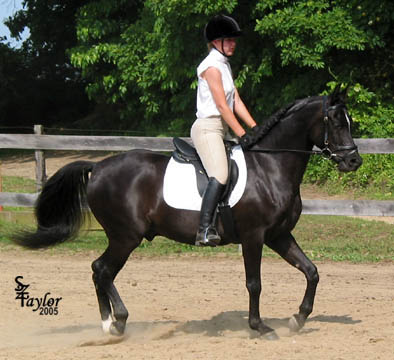 Pictured below with Lindsey in Las Vegas.