Al-Sharif Arabians
~ Horses we've SOLD
Mystik Allure
1996 Grey Arabian Mare
(El Addinns Mariah [*Aladdinn grandson] x Zabba Dabba Do)



Misty is a 15hh grey Arabian mare. She is a very sweet tempered mare who is a joy to work with and handle. She catches on to everything very easily and tries her best to please her handler. She loads beautifully and stands quietly for the farrier.

We have started Misty's saddle training and she's coming along very nicely. She can walk, trot, whoa, back, and turn. She has been on a few trail rides now and is doing wonderfully. She crosses creeks easily and even crosses a metal grate bridge with no problems! With her quiet nature, she would make an ideal pleasure mount.

See her extended pedigree.


---- SOLD ----
CONGRATULATIONS to Kathy on her purchase of this wonderful mare!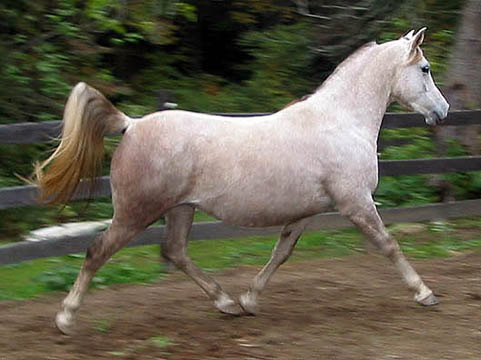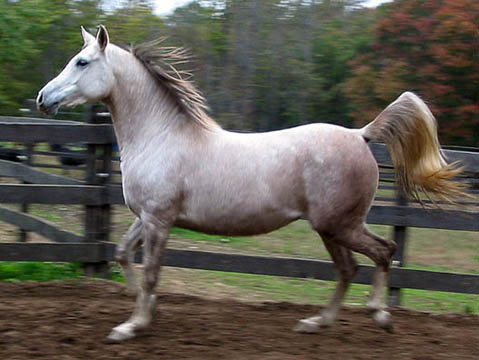 Here is an update from Misty's new owner, Kathy:
"Misty and I are doing great.&nbsp She knows that we are a team.&nbsp I am so happy with her.&nbsp I feel we really understand each other.&nbsp She is so easy and smart.&nbsp Many people have told me that I really got lucky with her especially considering the fact that I don't know much about horses, I got a really good horse.&nbsp Thanks, Sandy for working with me on her purchase."
We're so pleased that Misty and Kathy are happy together.&nbsp We look forward to more updates!
Here's Misty at her new home!