ASA Midnight Fyrefly



2012 Black/White Pinto Filly

Sire: Midnight Enchantr (by Shah of Gizeh) [Arabian]
Dam: Winters Habanfyre (by Habanero! Habanero!) [American Saddlebred]

See her PEDIGREE

Scroll down to read about her and to see pictures.

Pictured left at 1 year old.

Check out this exquisite black/white pinto filly! She has a laid-back disposition and is super friendly; she just loves human interaction. She's always sticking her head through the fence, begging for attention. To go along with her superb personality, this little girl can also TROT! She has lovely movement. And, for icing on the cake, she is marked quite beautifully.

Her sire is our Arabian stallion Midnight Enchantr. He has a champion-producing pedigree and was himself 2006 East Coast Champion. Her dam is our American Saddlebred mare Winters Habanfyre. She is a very pretty mare with incredible movement.

See her extended PEDIGREE

She is double registered:
~ Half-Arabian
~ Pinto Horse Association

We have taken some video footage of Fyrefly as a yearling. Here is the link: http://youtu.be/-AZbsP2rrMc

Available for purchase.

Pictured right at 3 years old.
Pictured below at 3 years old (August 2015)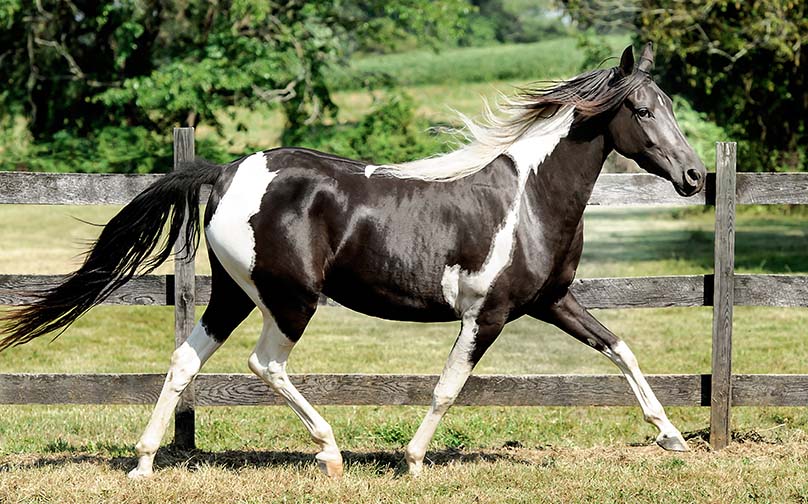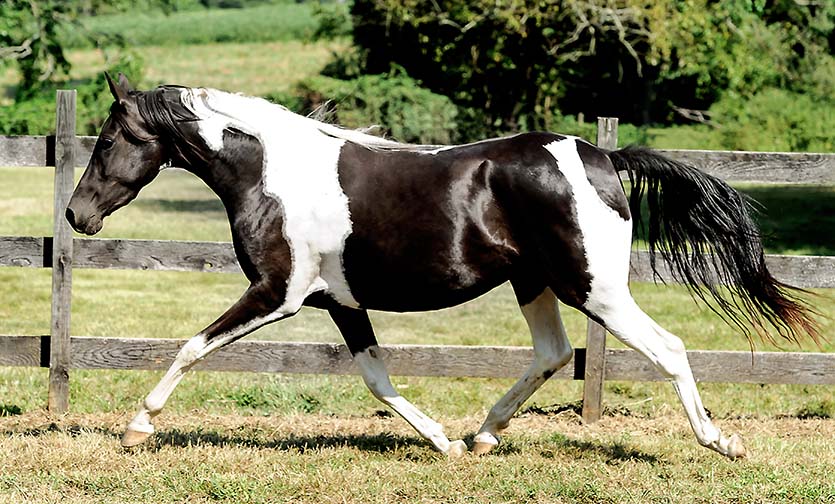 Pictured below at 1 year old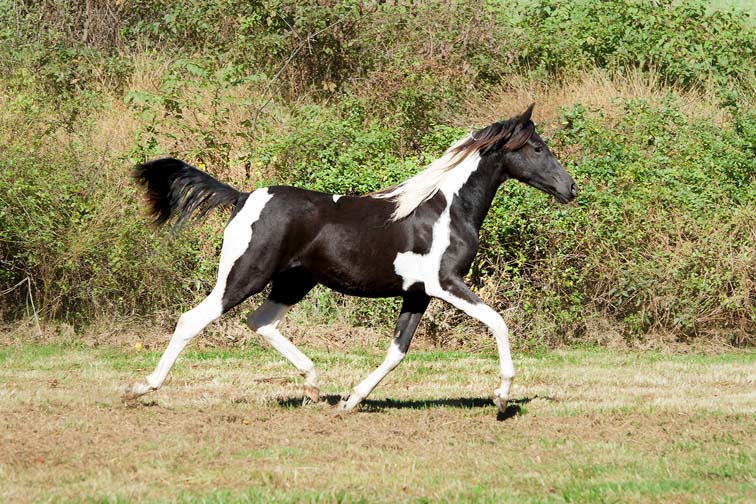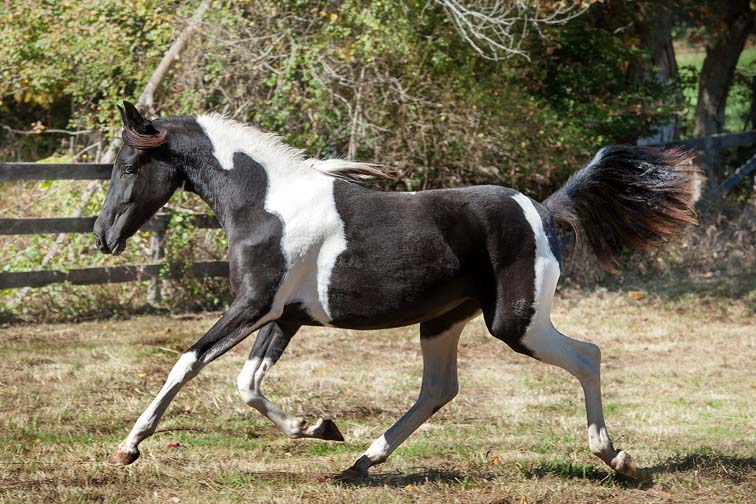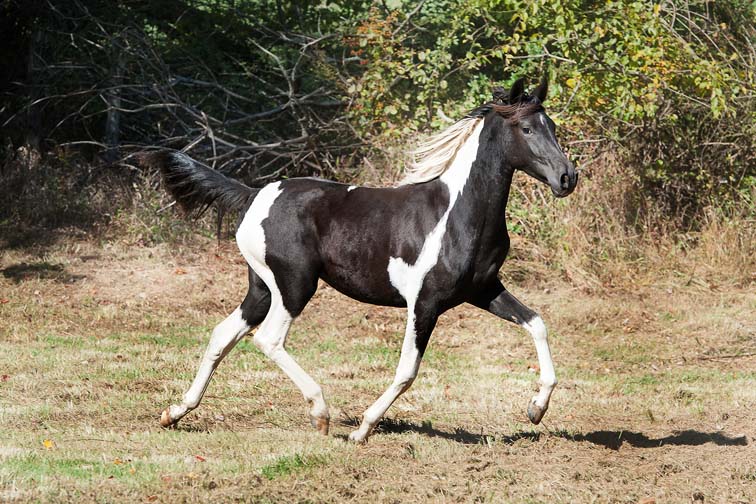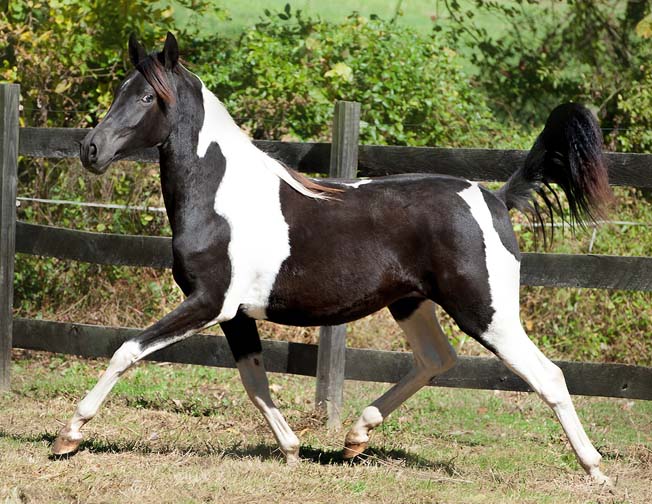 Pictured below at 1 month old