Al-Sharif Arabians
~ Horses we've SOLD
ASA Cameo Rose
1997 Grey Arabian Mare
(*Prosit x Melazona)
Russian & Crabbet Bloodlines



Camee is a very sweet, very pretty mare who is SUPER inquisitive. She is the one who can be found checking out every new thing. She is a bold-moving horse with a lot of natural action.

We have started her saddle training and she is catching on quickly. She walks, trots, and whoas very nicely. With her bold attitude and natural desire to jump, she'd make an excellent show jumper!

Camee has an excellent pedigree! Her sire, *Prosit, is an imported Russian stallion with double Arax constitution. Her dam, Melazona, is a high percentage (72%) Crabbet-bred mare, tracing to the infamous Ferzon/Azraff cross.

---- SOLD ----
CONGRATULATIONS to Nancy in Pennsylvania on her purchase of this wonderful mare!

Scroll down to read updates from Camee's new owner.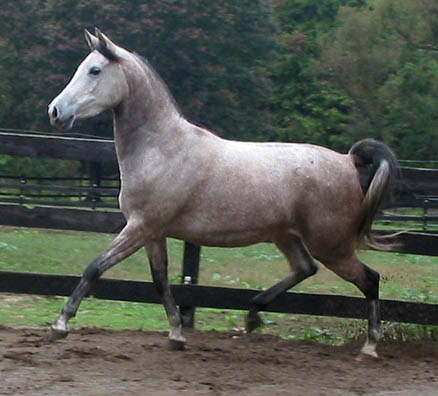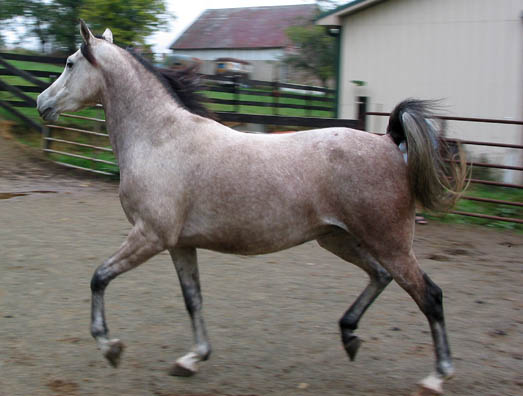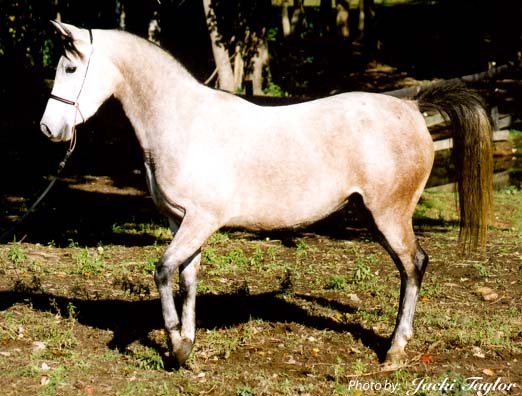 Here is an update from Camee's new owner, Nancy:
"I have ridden a lot of Arabs and even thoroughbreds, but honest to God, she is the quickest, fastest, most thinking horse I have sat on.&nbsp And also has one awesome trot and an absolutely lovely canter."

"I really have to say (totally unprejudiced) that EVERYONE that has seen her and ridden with her has absolutely loved her.&nbsp You should be a proud mother.&nbsp She is an absolute delight to be around."

Update from Nancy July 2007:
"Camee is doing wonderfully with her endurance! She has now completed 1,000 competitive miles. She recently completed her first 100 mile race and came in 7th place!"

Pictured below in 2007 at 10 years old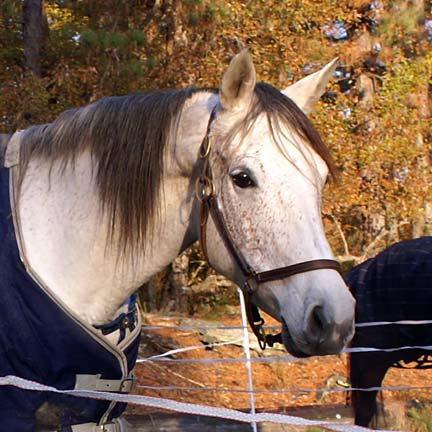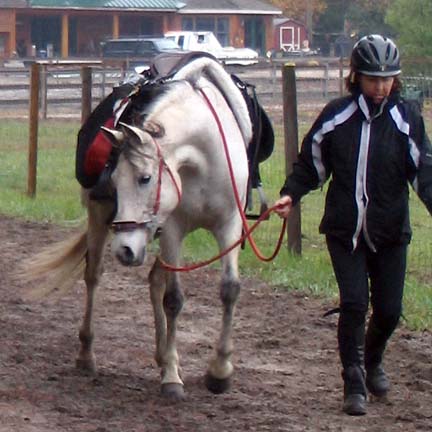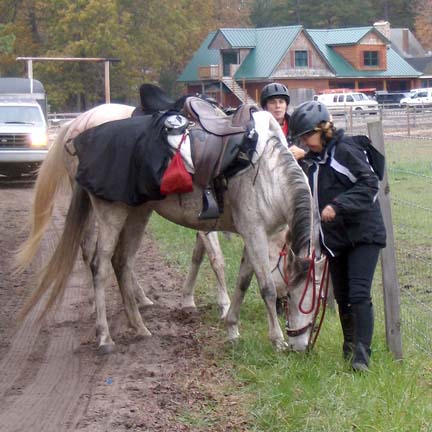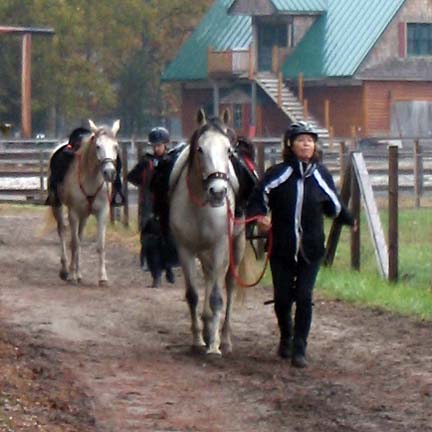 Update 3/29/09:
" Cam and I tied for FIRST yesterday at a 50 miler in Jersey. 4 hours 42 minutes. It was WAY fun and I am so sore today, but well worth it...

Nancy "

We're excited at Camee's progess and look forward to many updates as she progresses through her Endurance career!